Sash Window Restoration Luton
Sash Window Restoration Luton: Here we revisit another of our recent windows restoration projects. This time, just across the Hertfordshire border: bringing some windows restorative care to this family home in Luton, Bedfordshire.
Wooden conservatory restoration Luton
A good range of work was required across different aspects of this beautiful property. The owners were keen to address the damaged and deteriorating aspects of the timbers and paintwork.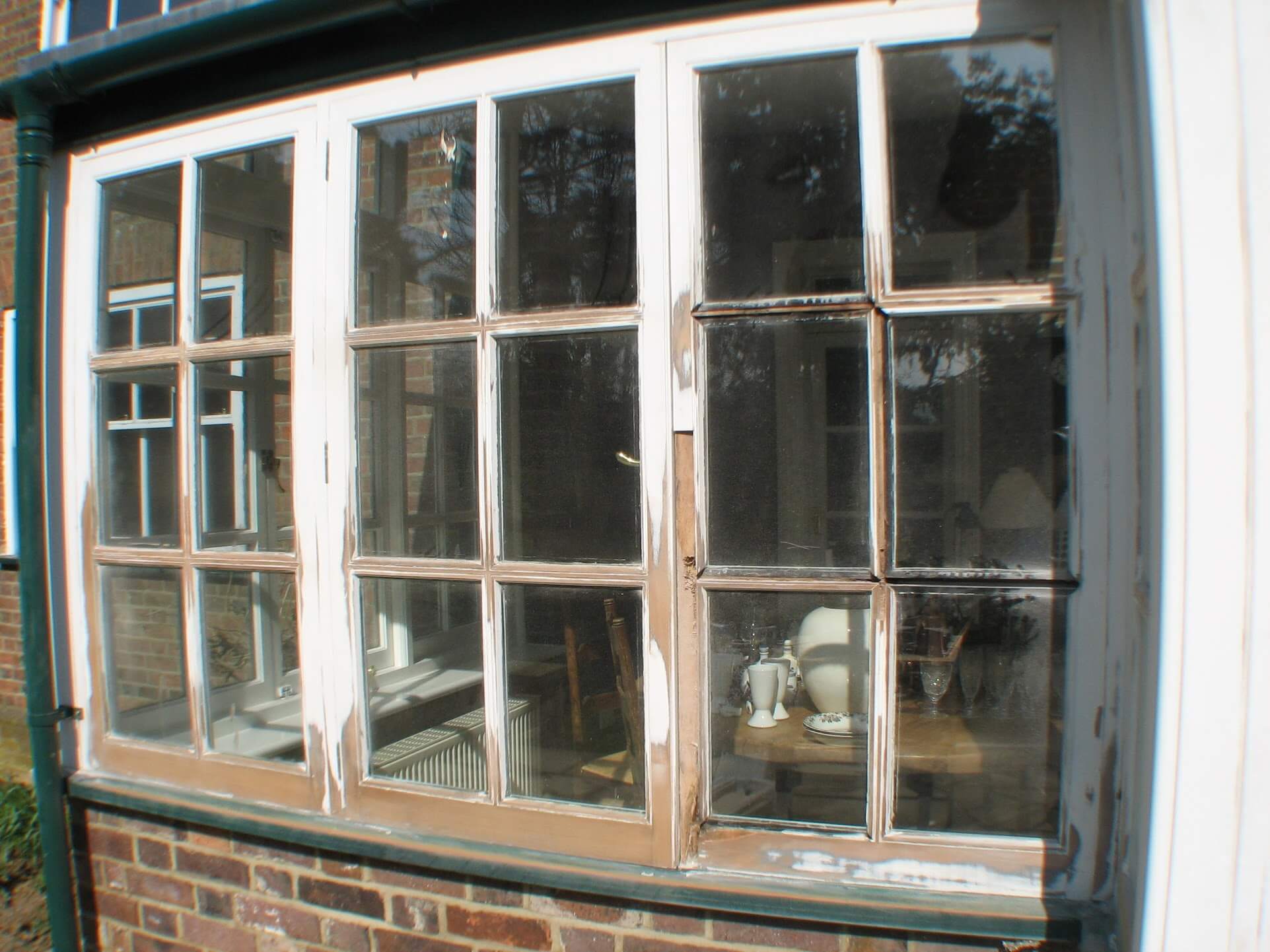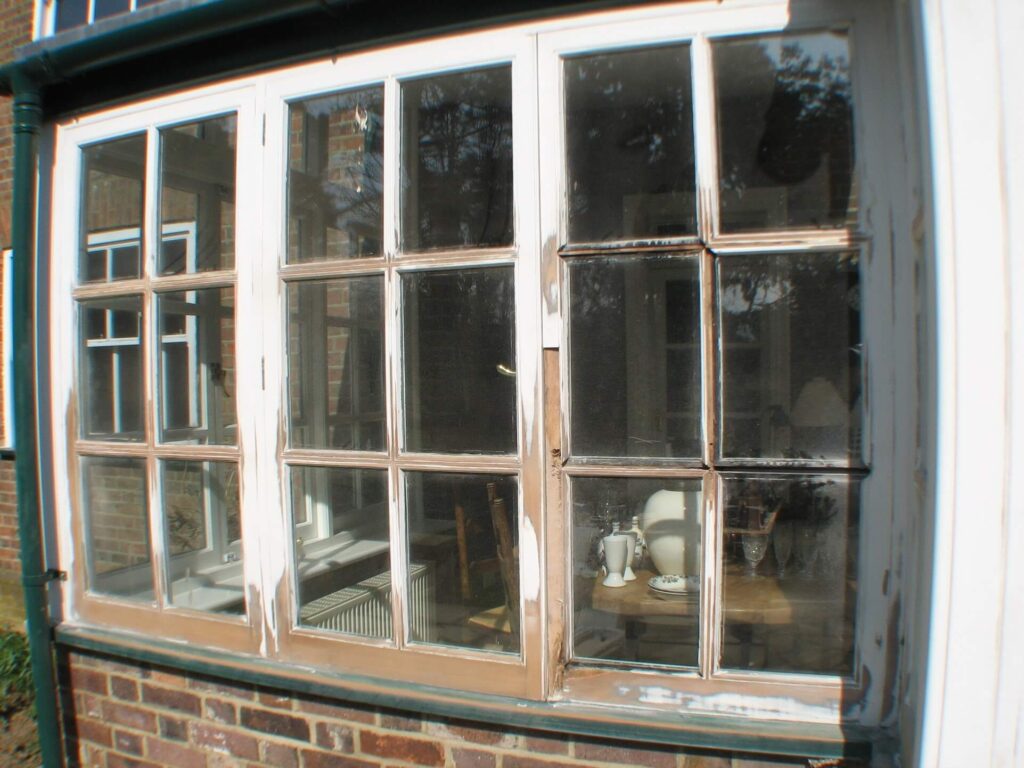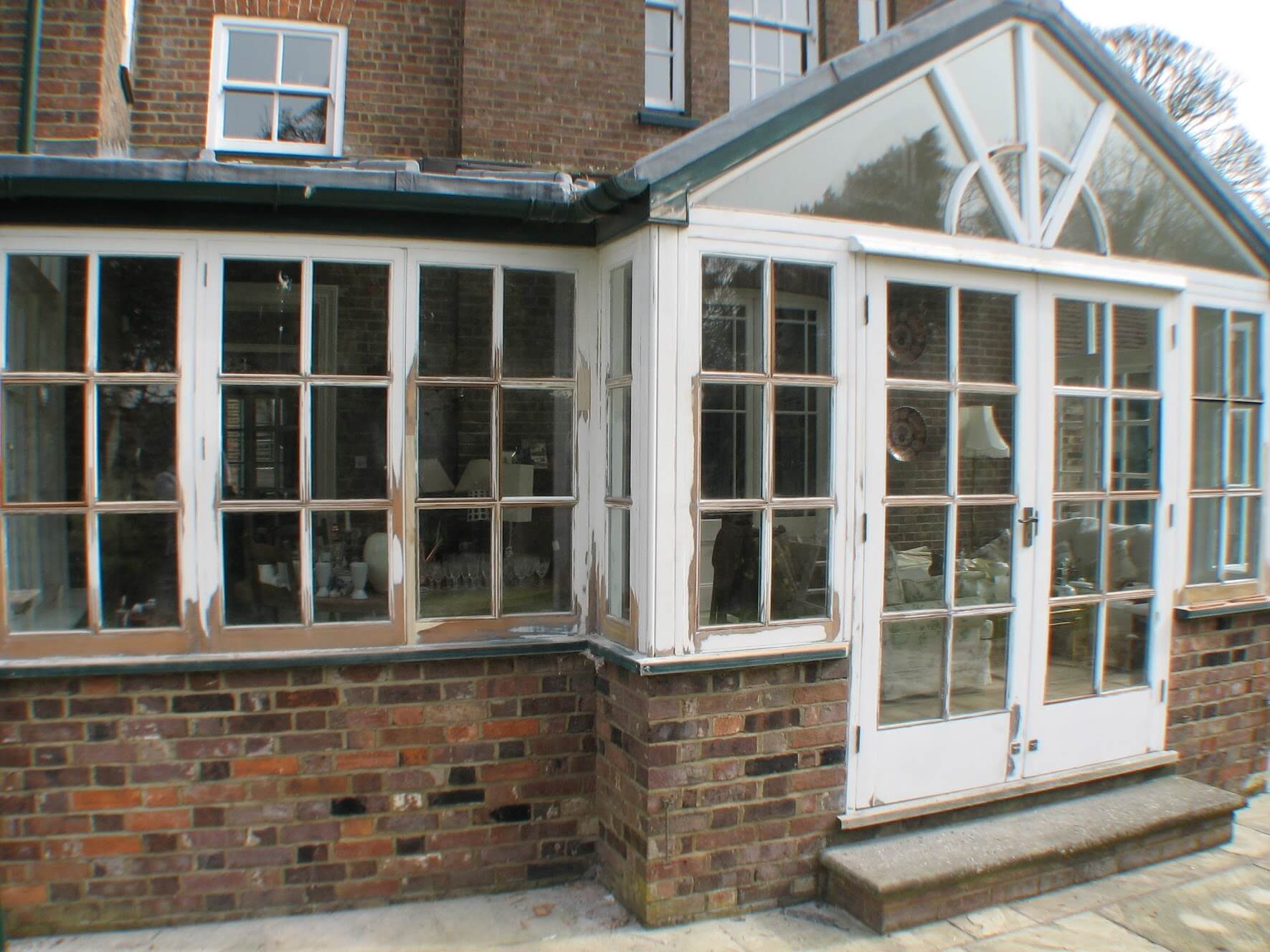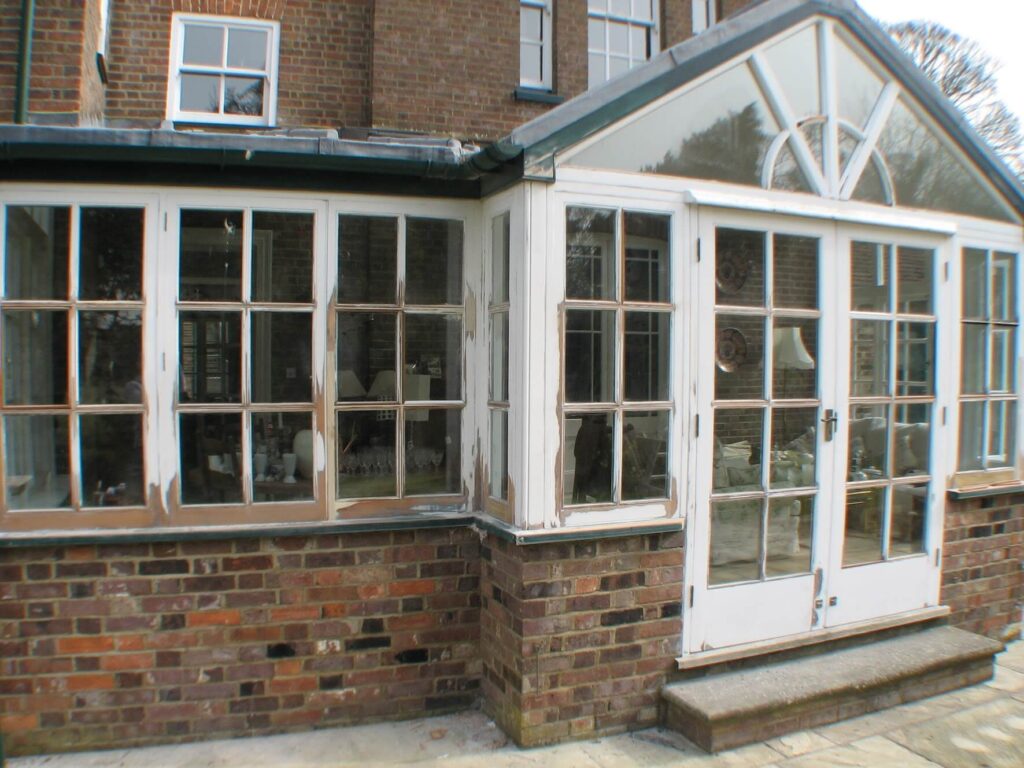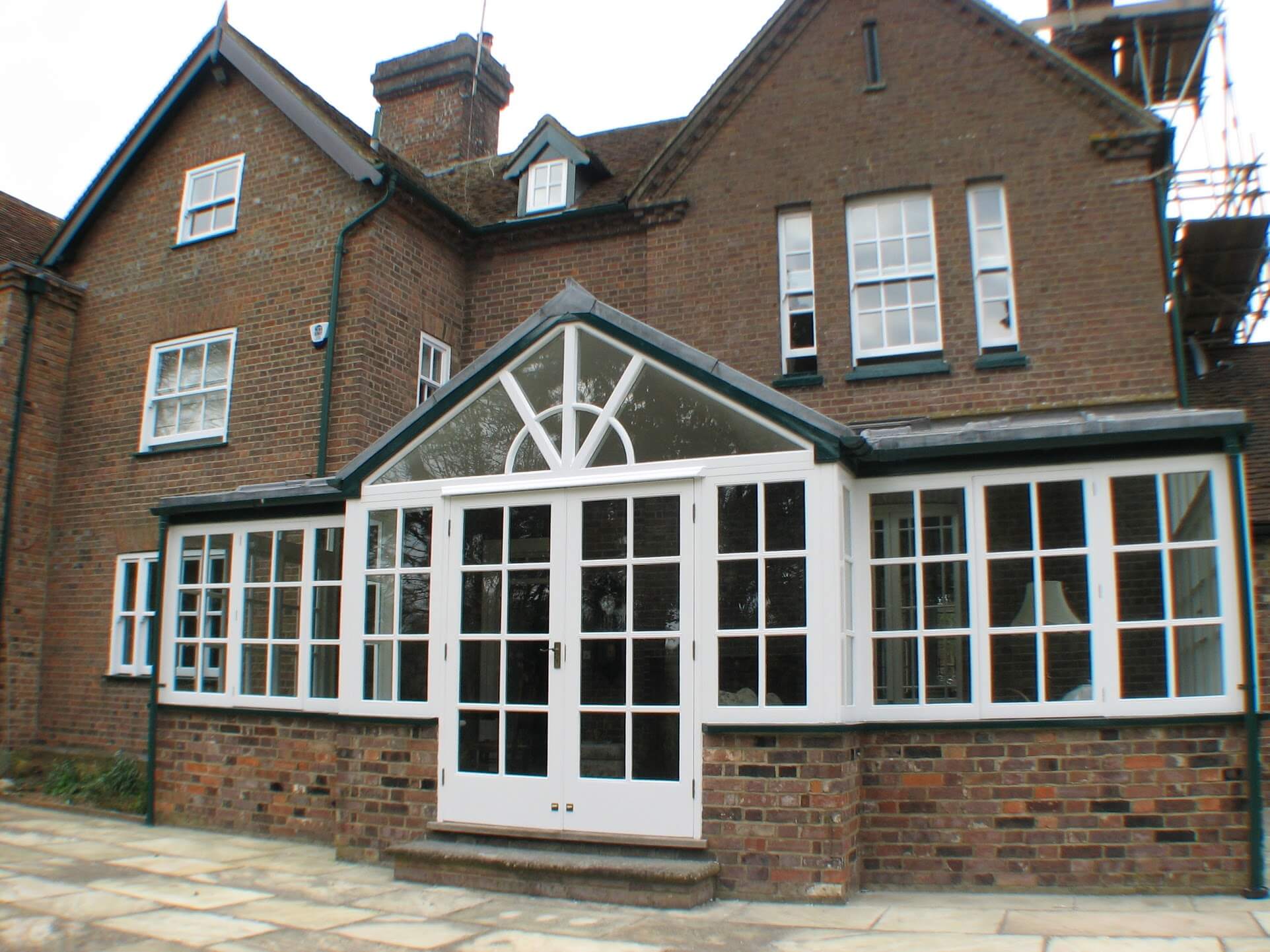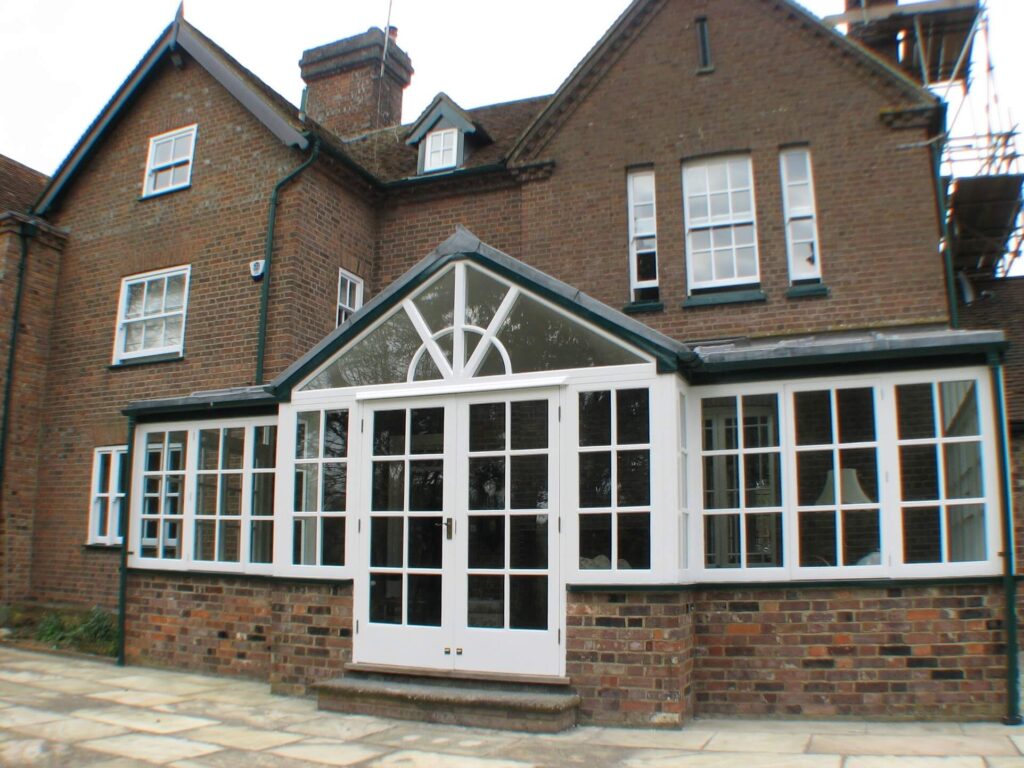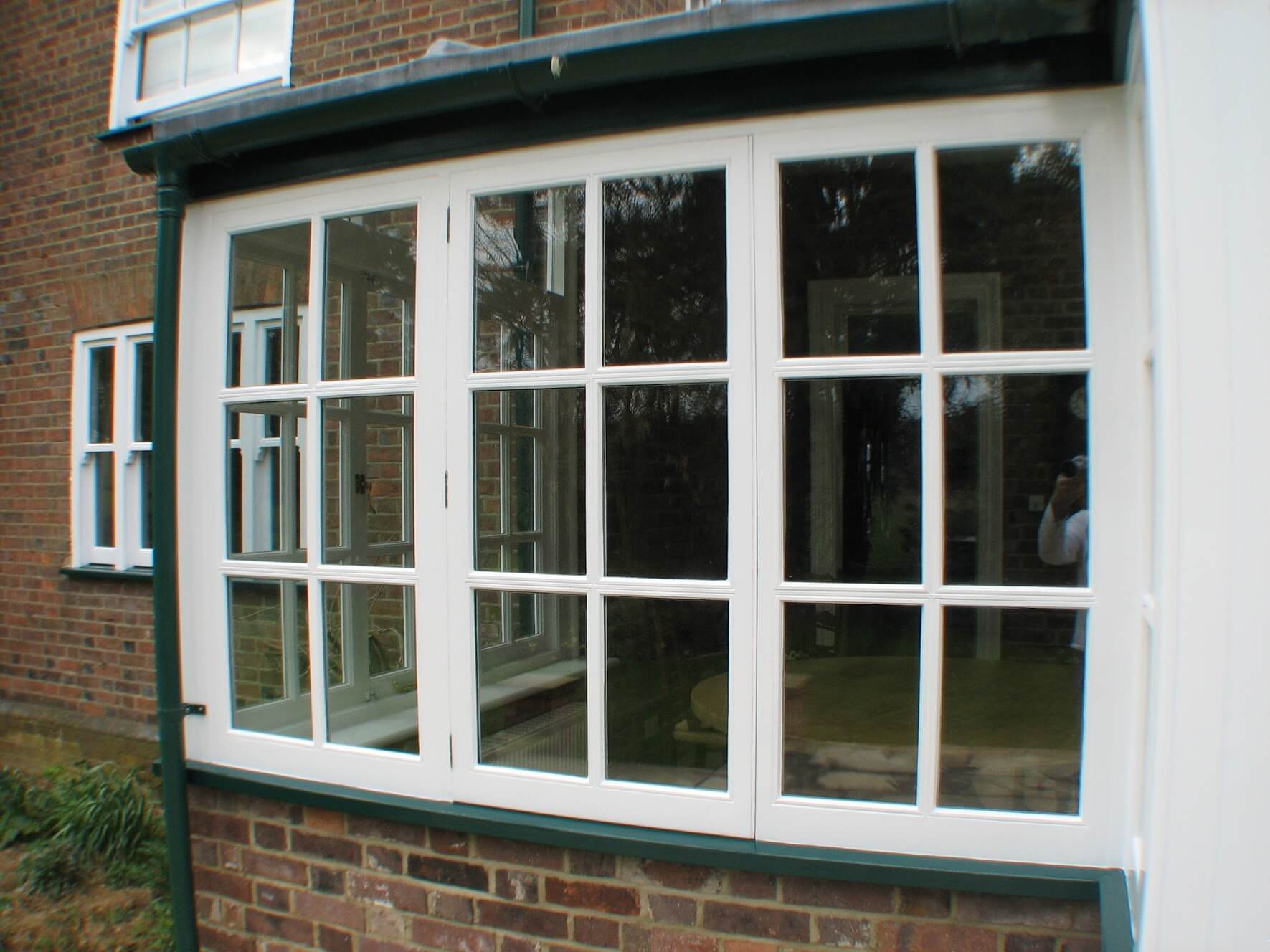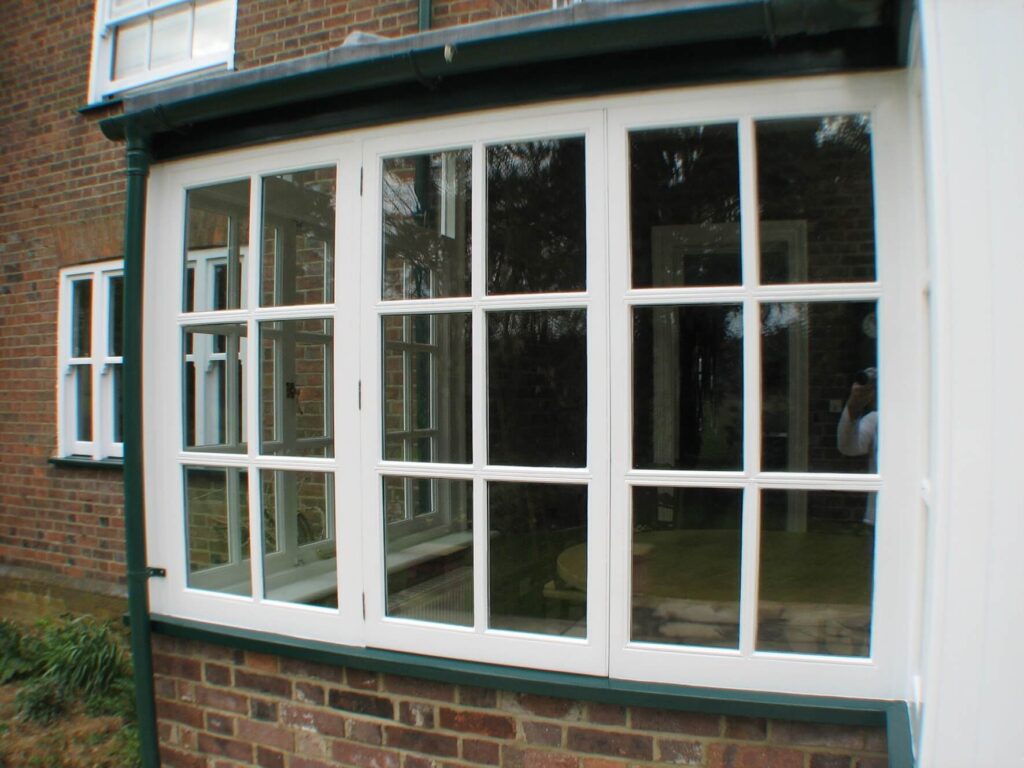 Key issues to be resolved:
Extensive rot in localised areas on several windows
Weather damage to paintwork and timbers
Tired sills and minor damage to most bottom rails
Cracking, weathered or flaking paint across all areas
Spot repairs to minor damage/holes/dents/chips
Decayed beading
Planning sash windows repair
After a consultation with our customer, a full on-site assessment, quotation and overview/ breakdown of the project requirements, we scheduled a date for the project. We were looking forward to bringing some fresh quality and careful attention to this property!
This project was to be delivered in one phase with our team of experts working in unison across the different aspects and overlapping their skills and efforts at key stages. As with all SWH projects, we designed this restoration to maximise efficiency and quality.
The Wooden Windows Restoration
The SWH team got to work on all areas right away. We stripped back the paintwork on all window frames, as well as on the conservatory doors and timberwork.
From here, we tackled the severe rot. We removed these sections which we replaced with a highly durable epoxy filler. Much of the beading – notably on the most exposed windows – was badly damaged. We removed these and scraped out the damaged putty. Beading sections were matched in profile and also replaced with new timber.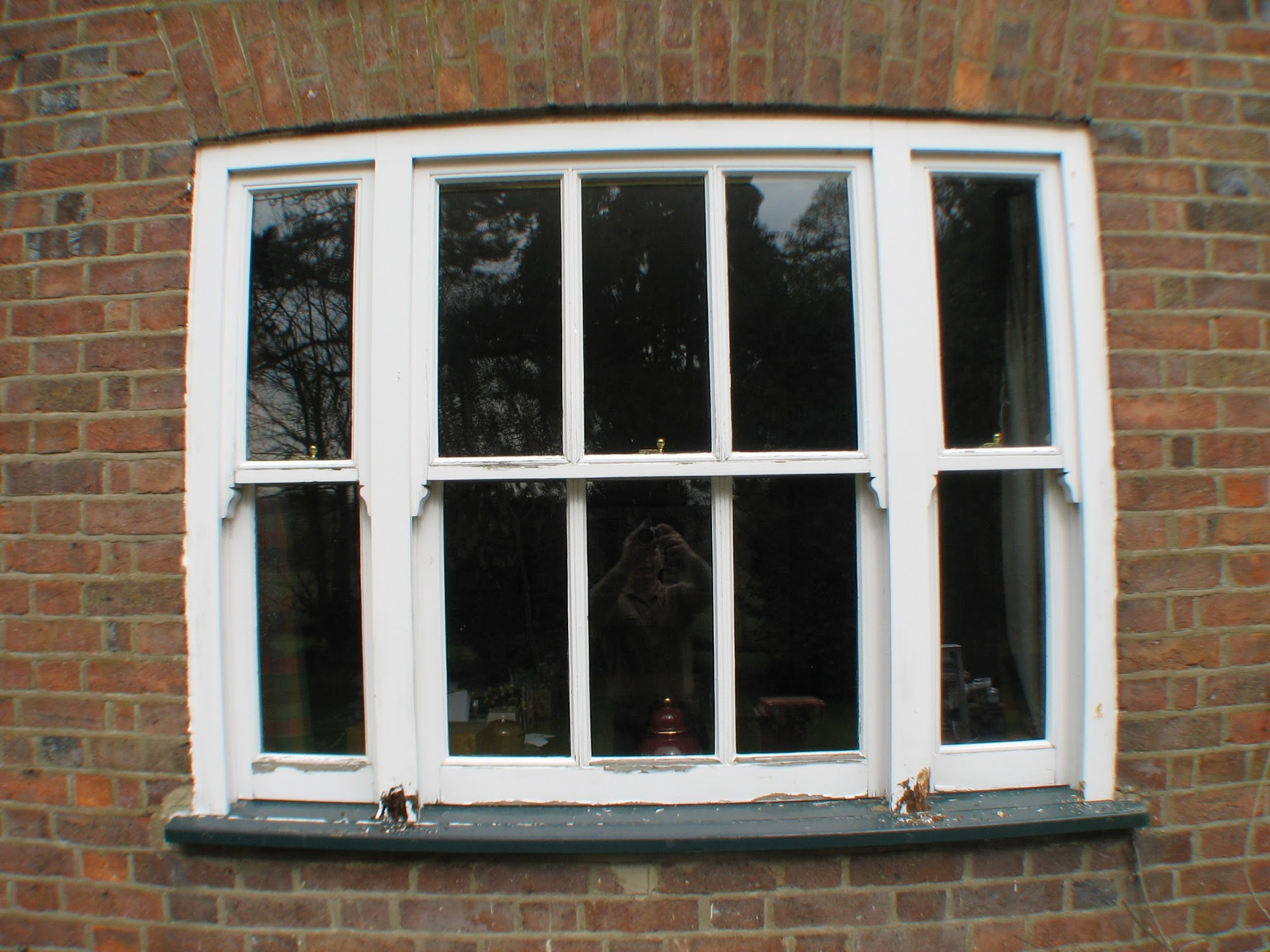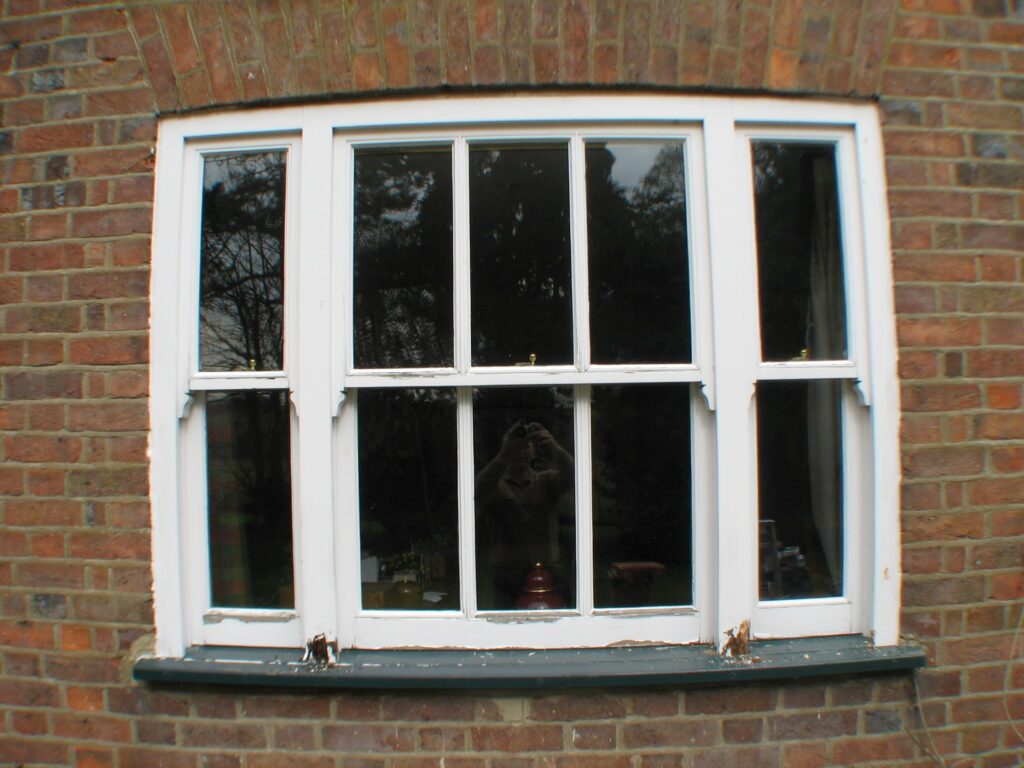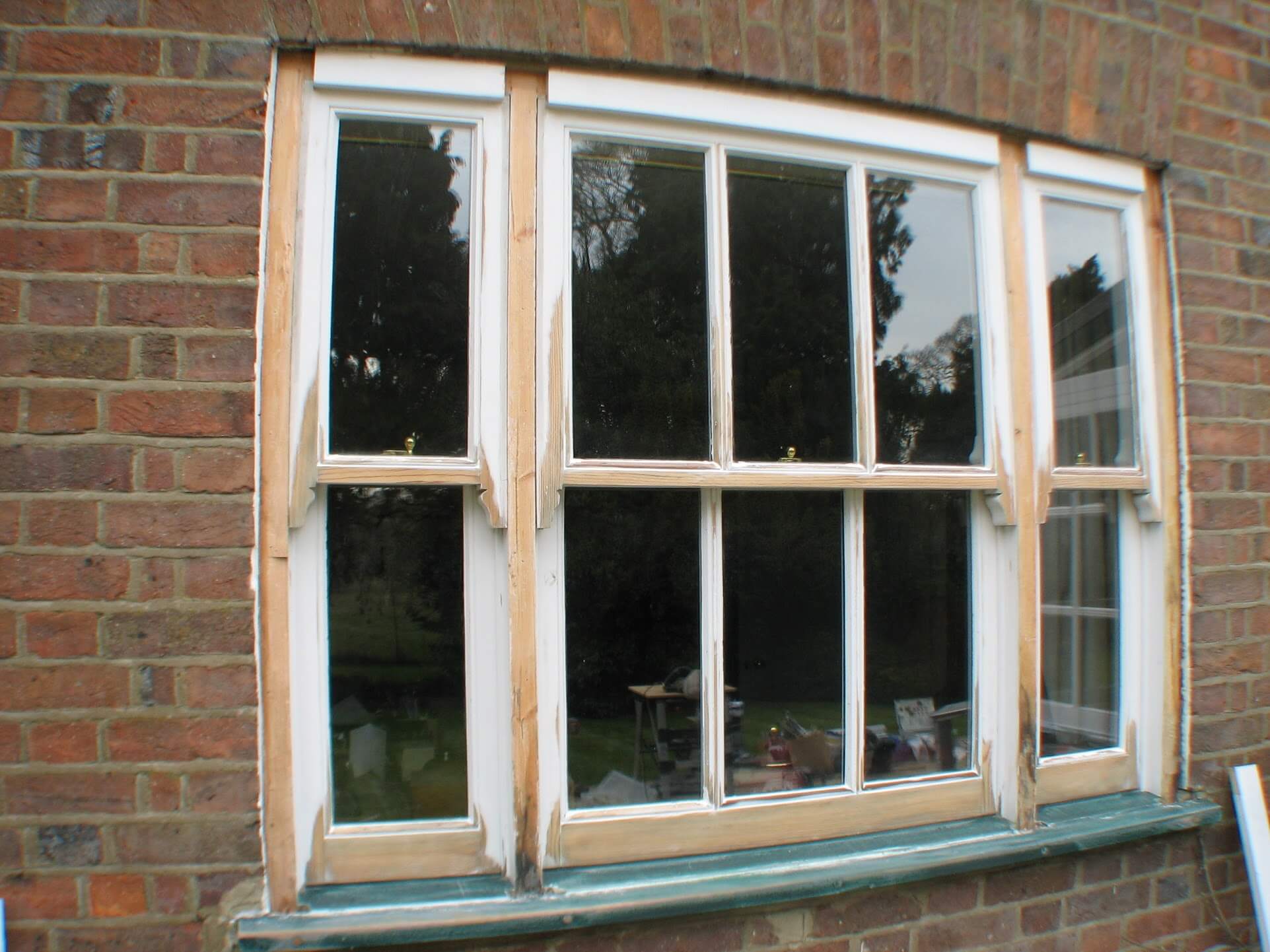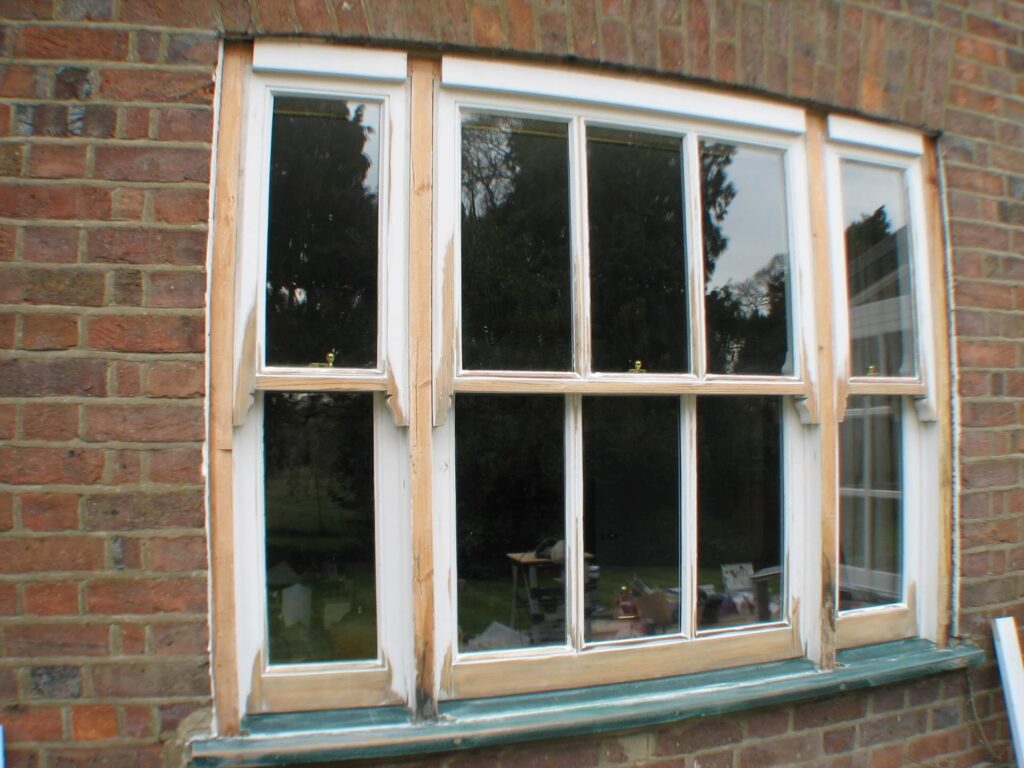 On the Casement windows, we hardened and repaired some early-stage damage around the hinges. Several hinges and other furniture details were style-matched and replaced along the way.
Sash windows operations were checked, rebalanced and enhanced after the main sash windows repairs had been completed.
Several vulnerable areas – particularly sash bottom rails – were enhanced and protected using Tricoya. These were adhered and clamped onto existing timber which we sanded back to dry, solid, rot-free timber.
Following repairs, thorough sanding followed to make surfaces flat, even and ready for the decoration process. This included all sills – these would be colour-coordinated with the existing details of the property's gutters and drainage downpipes.
Completing the restoration
Lastly, the Sash Windows Hertfordshire team masked off all areas which were prepped and ready to decorate! We used our precise paint-spray method to build up some bright coats. Our premium paints and the ultra-smooth finish provide incredible aesthetics and weather protection which will last for many years.
The finished window restoration project near Luton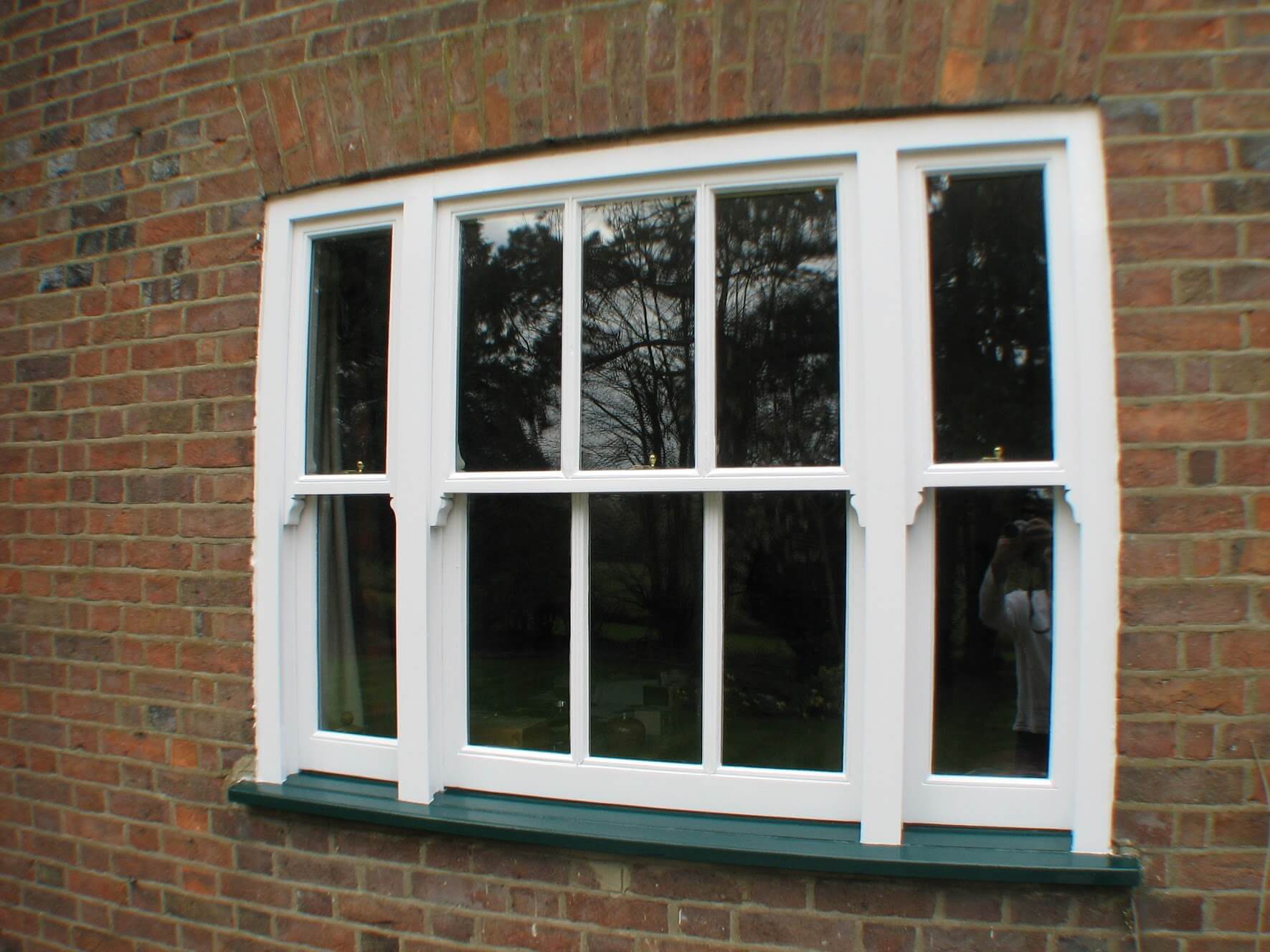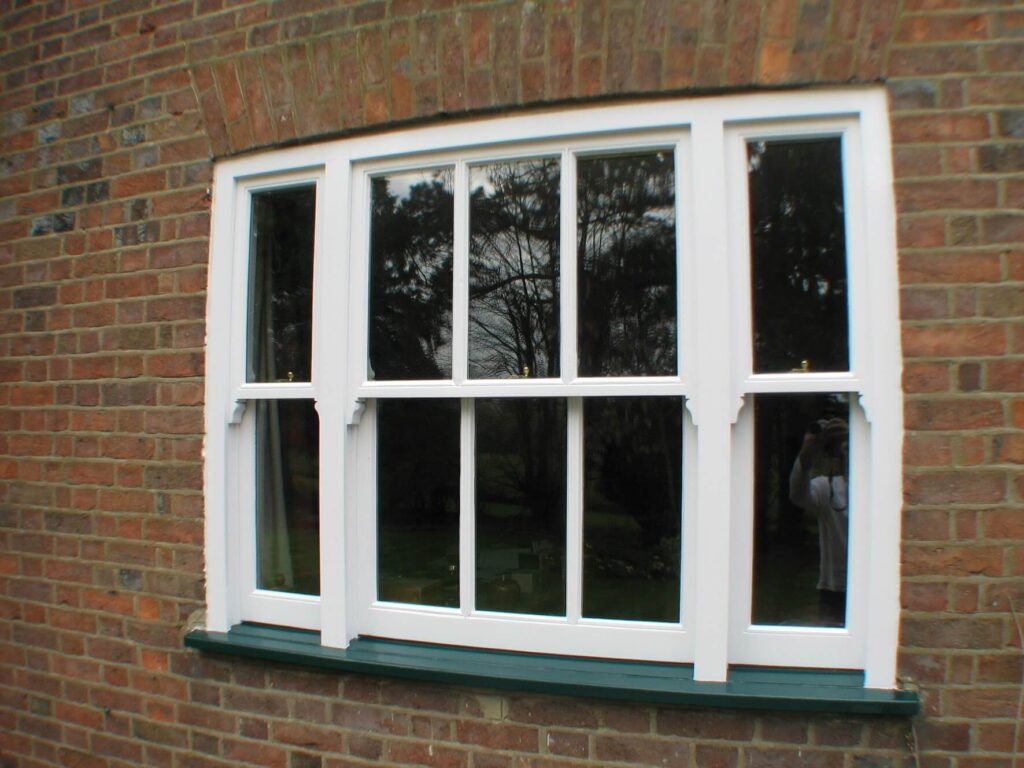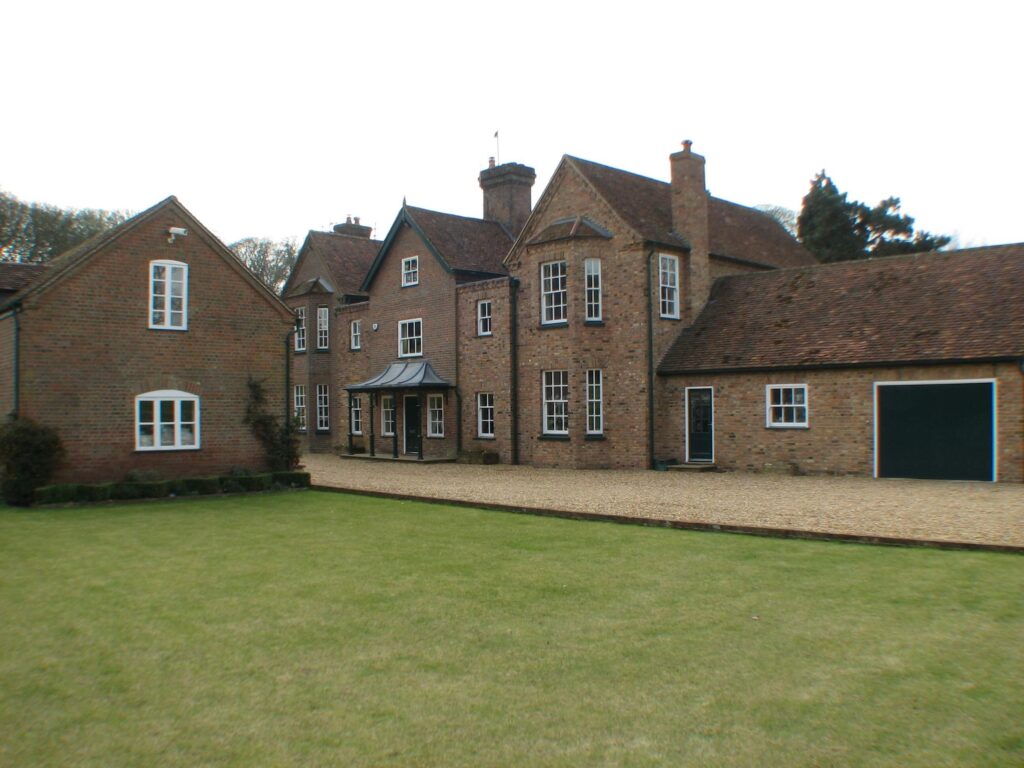 With all masking removed and the site clean and tidy, the wonderful results can be really appreciated. Authentic restoration works require a combination of expert knowledge; sensitivity to the original architectural charm of the property; skilled and well-coordinated processes; and friendly communication with the customer!
We ticked all boxes with this project, bringing renewed quality and beauty back to the home.