Sash windows repair Watford
Sash window repair in Watford
Sash Windows Hertfordshire provide high-end yet affordable wooden window restoration solutions. Our experienced team use the best products and materials available, combined with traditional craftsmanship, to ensure beautiful, authentic window rejuvenations which will last for decades!
The SWH approach is friendly, efficient and prioritises creating bespoke methods to meet the unique needs of your sash windows repair – whatever its era, architectural character or specific restoration demands.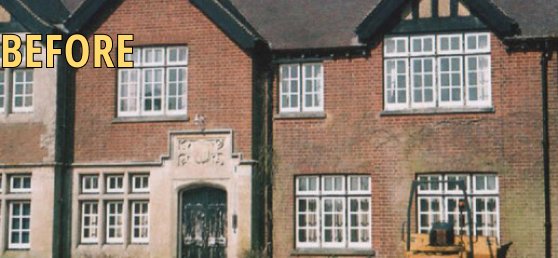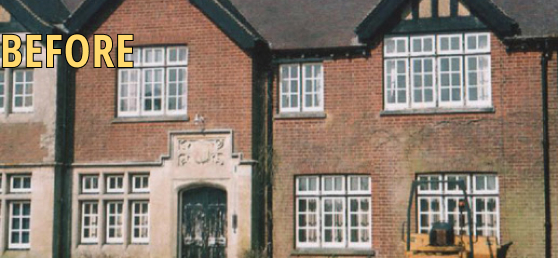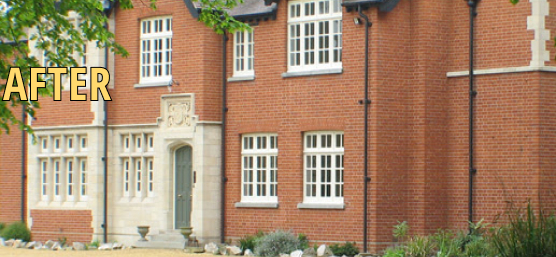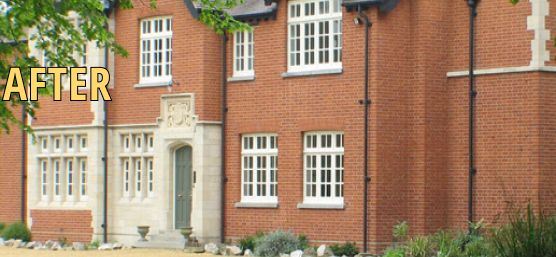 For our Watford-based homeowners and property managers, we look forward to hearing about your restoration plans. We have a wealth of experience working in Watford, throughout Hertfordshire and the adjoining regions. Our team of experts bring their broad knowledge together to meet any challenge with premium solutions: we sensitively and respectfully preserve heritage and architectural details whilst improving upon original quality to bring enhanced, modern living standards into your home.
Our skilled assessors, joiners, decoration artists, engineers and researchers work together, sharing knowledge and skills to rise to any challenge. With the Sash Window Hertfordshire team being specialists in sash window repair and enhancement, our wonderful customers can be confident that any project, no matter how ambitious, will be carefully, efficiently and meticulously completed.
If you're wondering whether restoration of your windows is the best solution, we list just some of the long-lasting benefits below:
Extend the lifespan of your existing windows – preserving original details and protecting them for many years to come due to quality materials, expertly installed
Achieve huge improvements to your property's overall aesthetics, particularly where window damage is apparent and paintwork is weathered
Preserve traditional charm with the additional benefits afforded via modern materials
Greatly improved energy efficiency, e.g. by removing damp timber, installing premium draught-proofing and upgrading from single- to double-glazing
Reduce heating & cooling demands and enjoy a return on investment through the improved thermal comfort of your home
All this, and more, with minimal disruption – we design our projects to suit your schedule and we work efficiently and professionally.

In our experience, over 90% of wooden windows can be successfully enhanced beyond their original stature (thanks to modern methods, evolutions in the restoration industry, and advances in the materials available).
The expert team at SWH cover every imaginable aspect of wooden window renovation and upgrade. Contact us here – our team look forward to hearing from you!

Specialists dedicated to the restoration and upgrade of wooden windows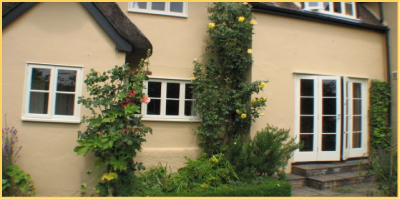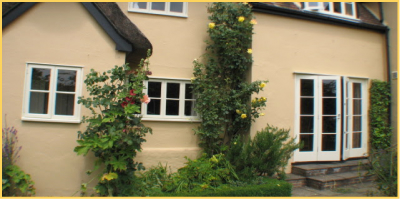 Our services price guide

We provide first-class solutions to every project. We work with the specific requirements of you and your property and cover all aspects of wooden window repair, renovation and enhancement.


Price estimate per project, per 10 windows:
| | | |
| --- | --- | --- |
| | Victorian | Georgian |
| Repair & Painting | £4650 | £5250 |
| Painting only | £2300 | £2600 |
| Double Glazing | £9150 | £9650 |
| Draught-proofing | £2100 | £2800 |
*Our minimum service order quantity is 10
windows


The traditional charm and character of your property are respected and accentuated. Sympathetically, we bring new and extended life to your wooden windows. Using highly-skilled craftsmanship, advanced materials and efficient, proven methods, Sash windows Hertfordshire cover all aspects of wooden window renovation.